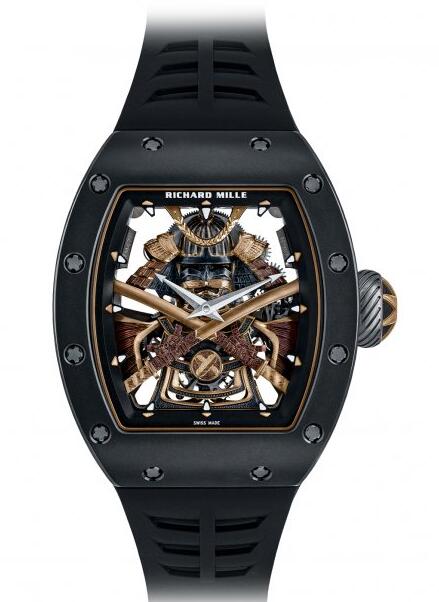 Top independent watchmaking brand Richard Mille continues to incorporate diverse cultural elements into its luxury watches, and recently unveiled an aesthetic masterpiece that pays homage to Japan's "Bushido" culture. This RM 47 tourbillon watch comes from the inspiration of F1 driver Fernando Alonso, who is not only keen on Japanese traditional culture, but also provided a lot of ideas and knowledge in the conversation with Richard Mille, and perfectly contributed to this The birth of beautiful art.
The RM 47 Tourbillon Time of the Samurai is inspired by the two-time world champion driver Fernando Alonso in Formula 1.
Designed over the years, the RM 47 Tourbillon Time of the Samurai presents an artistic outlet for an up-close look at traditional Japanese culture. The 3N Gold Samurai Armor, hand-carved by Pierre-Alain Lozeron, sits in the center and is paired with the double swords in front, bringing out the depths of the visual trap. And on the tourbillon at 6 o'clock, the "Asano family crest" composed of two eagle feathers also engraves the RM 47 Tourbillon with a luxurious and towering Bushido style. The image is very authoritative and ingenious.
The bezel and case back of the entire watch are made of TZP black ceramic material, and the middle case is made of 18K 3N gold material, and is equipped with a black strap .